MIDWEST TERMINAL
Wholesale Distributor of Fuels and Lubricants
JSC Terminal, LLC dba Midwest Terminal, located in Paducah, Kentucky is a wholesale distributor of fuel, lubricants, and chemicals. Our primary service area includes western Kentucky, southeast Missouri, southern Illinois, southwest Indiana, and northwest Tennessee.  Midwest operates a full fleet of fuel and lubricant delivery trucks and a full-service maintenance department.  Services are provided 365 days per year.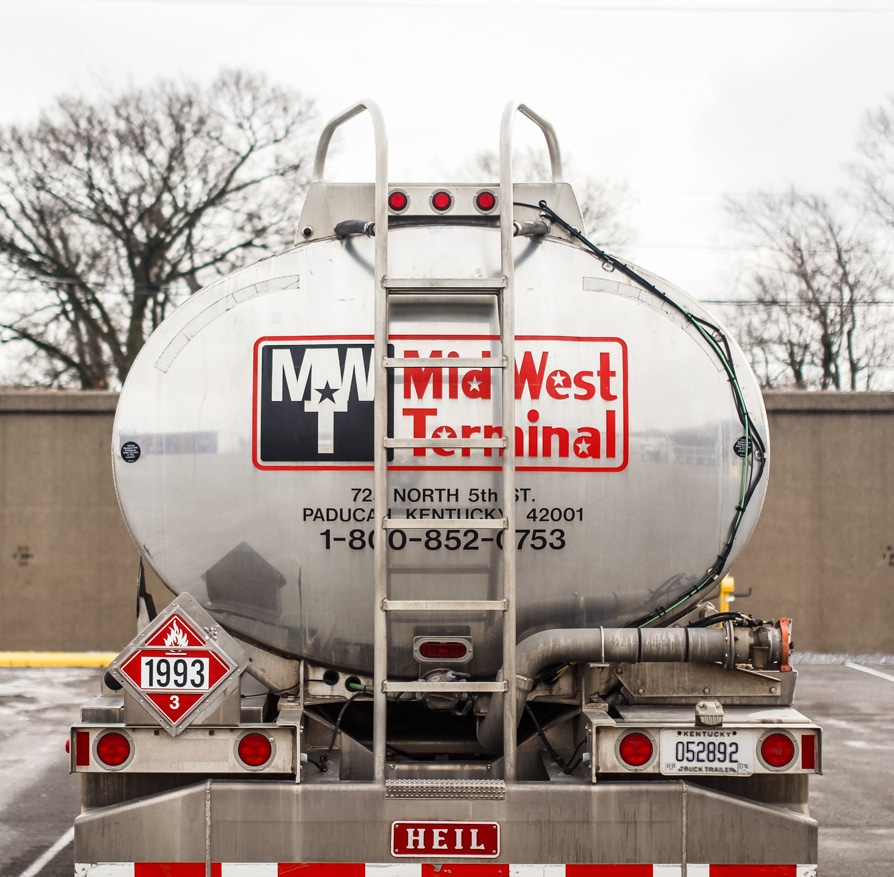 Our Products and Services
Midwest Terminal is driven to safely deliver superior products, services, and solutions to our customers with the utmost integrity and value.  We are an authorized distributor for the brands displayed below. In addition, we have access to other brands and types of lubricant to meet the needs of our customers.
Midwest Terminal was founded in 1986 to vertically integrate supply needs of commonly owned ventures in the construction, railroad, limestone quarry, and coal mining industries.  Learn more about our history and our commitment to our clients.
Our staff members are well-respected in the lubricant industry.  Our affiliations with major oil companies, such as Chevron, Phillips 66, Kendall, Citgo, and Graco keep us knowledgeable on the latest equipment technologies, environmental standards, and food-grade requirements.  This ensures that our customers' products not only fit their needs but are also compliant with current regulations.
Have Any Questions?
The team at Midwest Terminal is eager to provide you with the highest level of service, and we are looking forward to a successful partnership.  Should you have any questions, please don't hesitate to contact us.
© 2020 Midwest Terminal. All Rights Reserved.